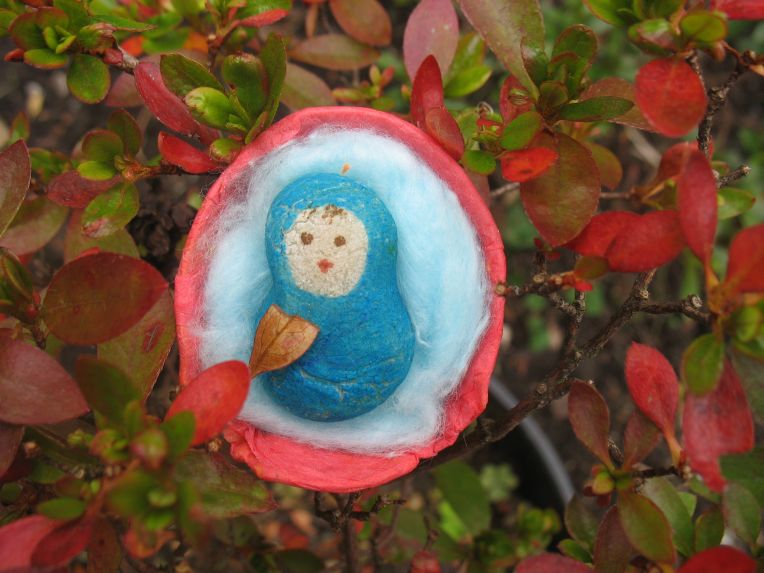 Last week we made fairy babies!
The babies were made from salt dough (see this post for recipe) and dried fully – in the oven for an hour then left for a couple of days on a radiator.
The children (with a little help from the adults!) drew in faces and coloured in clothes with felt-tips.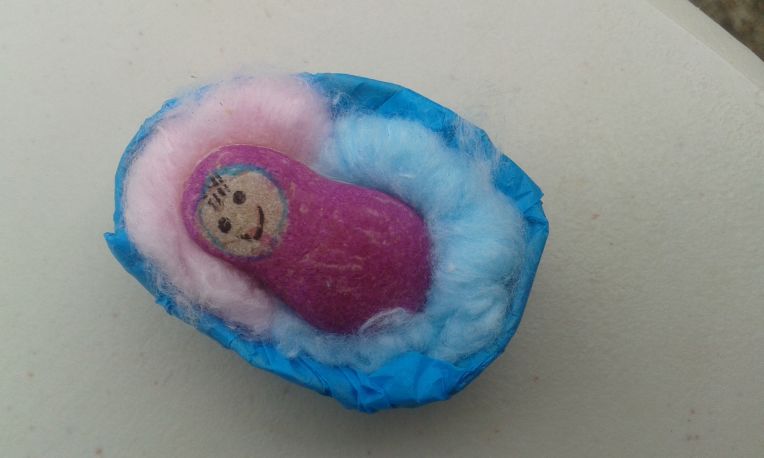 The cradles were made from egg-boxes covered in tissue paper and lots of glue-stick which dries very hard.
A coloured cotton wool ball was added for each baby to snuggle into!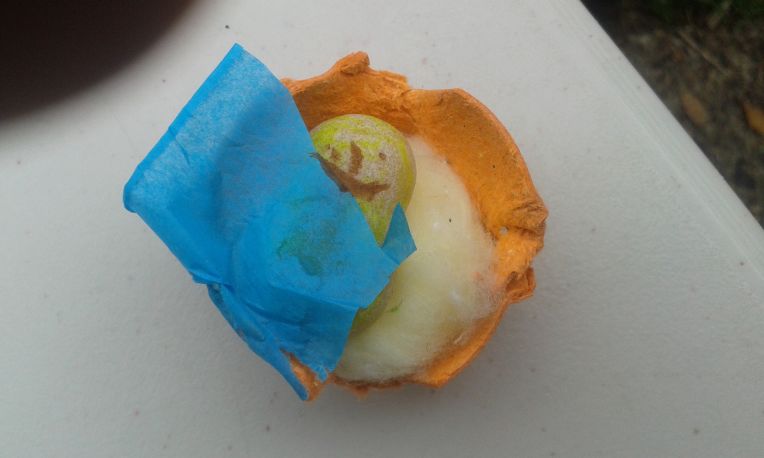 It was very sweet to see the great care and tenderness with which the babies were handled and carried around the woods.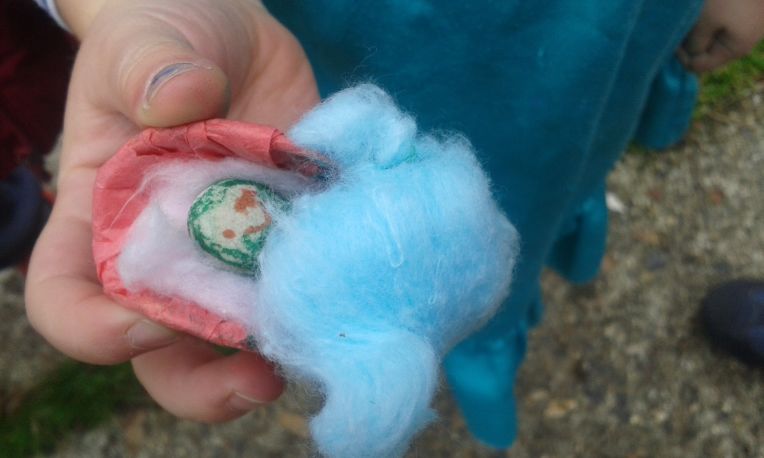 Later all the babies made an appearance on the puppet stage for a grand fairy party!
"…imagination in miniature is natural imagination which appears at all ages in the daydreams of born dreamers… the cleverer I am at miniaturizing the world, the better I possess it."

Gaston Bachelard in 'The Poetics of Space'