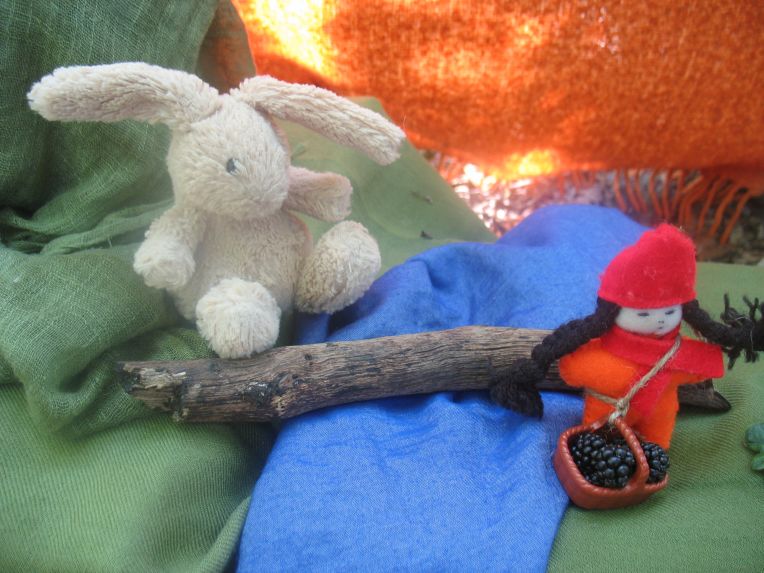 What you will need:
a long stick
blanket
hamper, square basket, small suitcase
scarves and shawls in different sizes and colours to include: green (fields, hills, mountains), brown (paths, ground, mountains), blue (rivers, sea)
dolls, soft animals, wooden figures
props: sticks, stones, acorns, pinecones, doll furniture, clothes and accessories as required by your story
Instructions:
1.Find a spot with space for rugs or ideally logs for seating.
2.Prop or tie the stick across two trees and drape over a blanket to act as a back drop: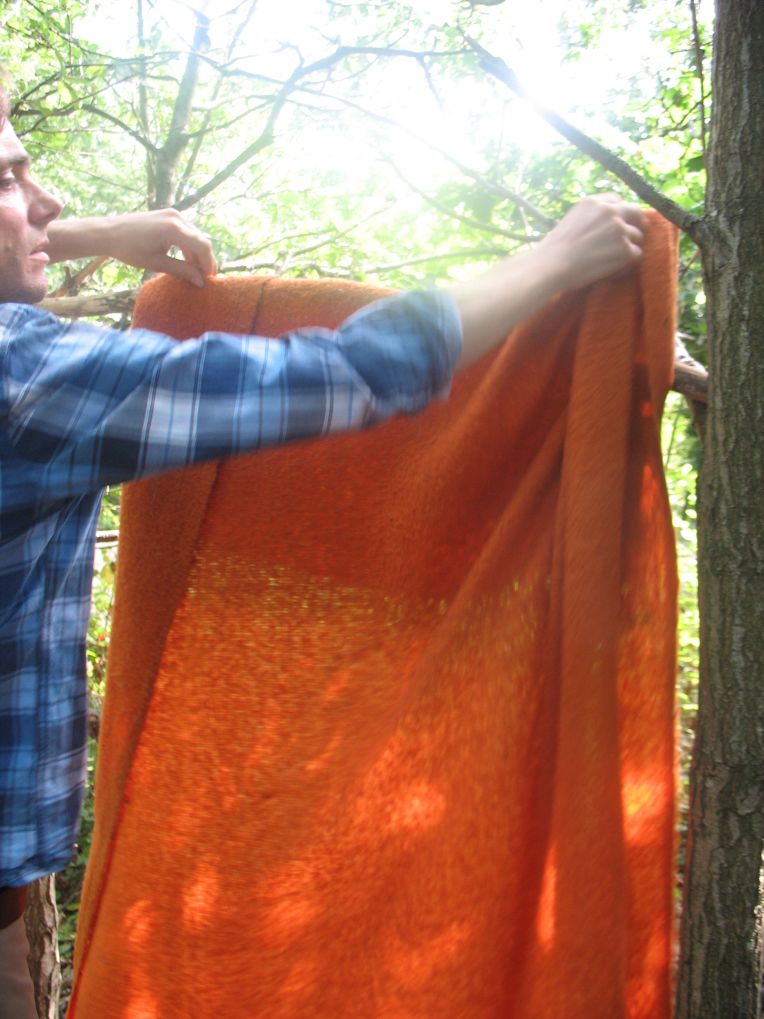 Hold the blanket in place with clothes pegs: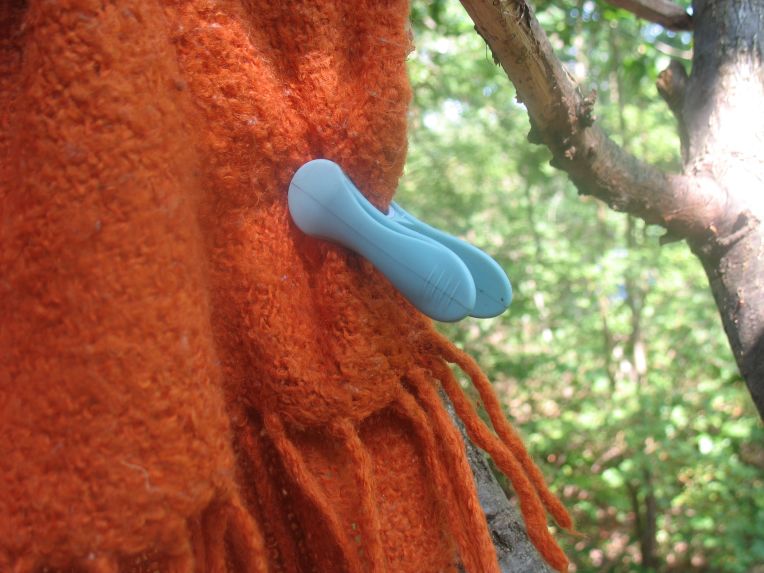 3.Create your tabletop using the baskets, hamper or suitcase: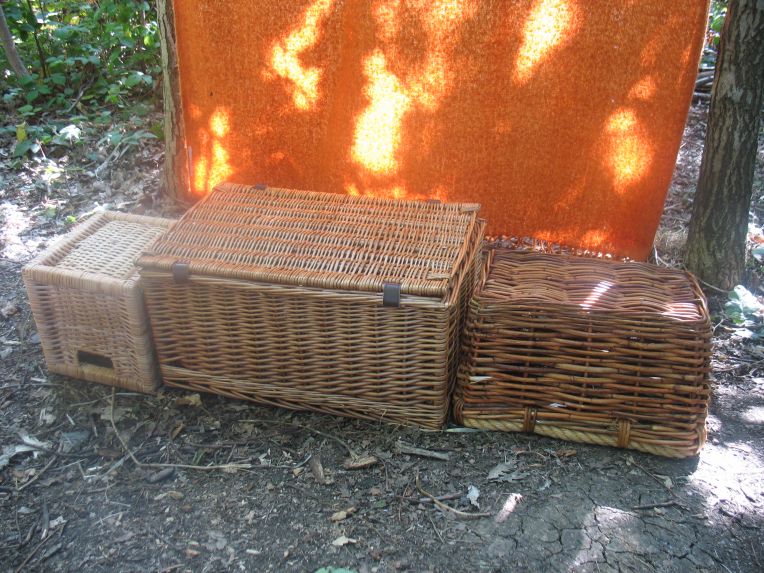 4.Cover with shawls and scarves: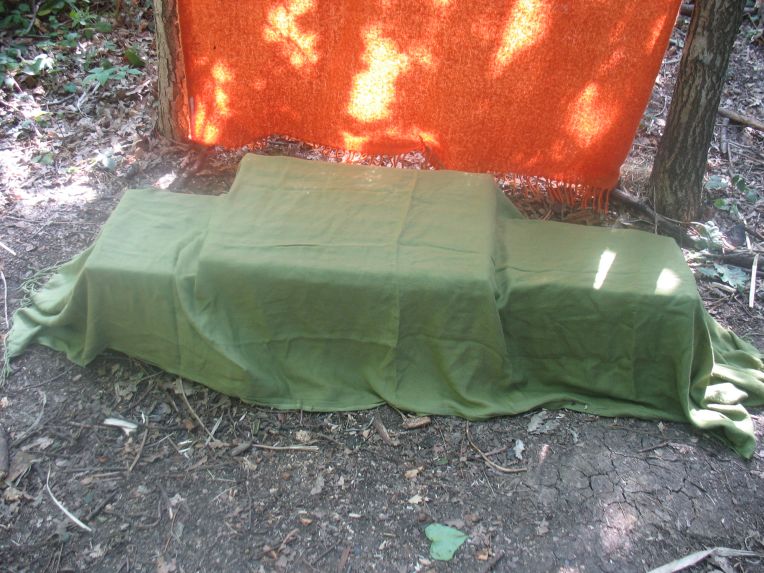 5.Cover characters to be met later in the story so they can be revealed as the story progresses: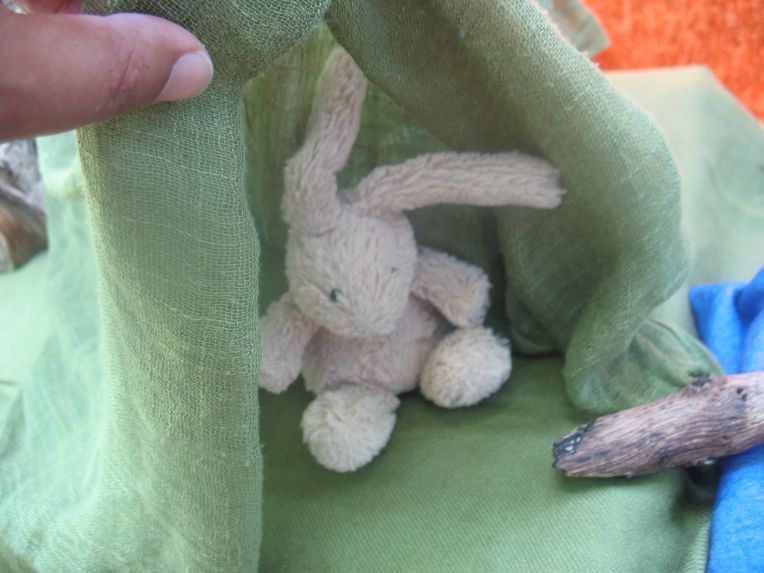 6.Arrange your set. Keep it minimal. Place any props in sequence under the scarves or behind the stage so you can reach for them easily.
7.Tell your story… and enjoy!