First we made Woodland Creatures…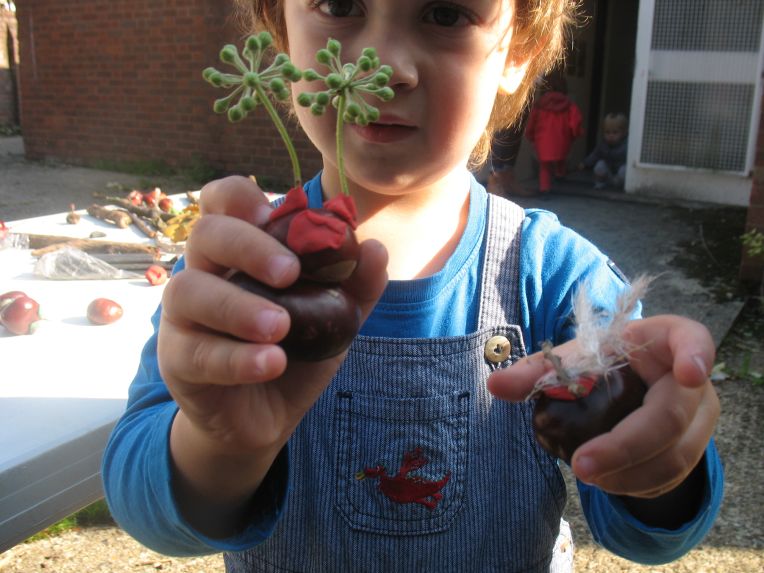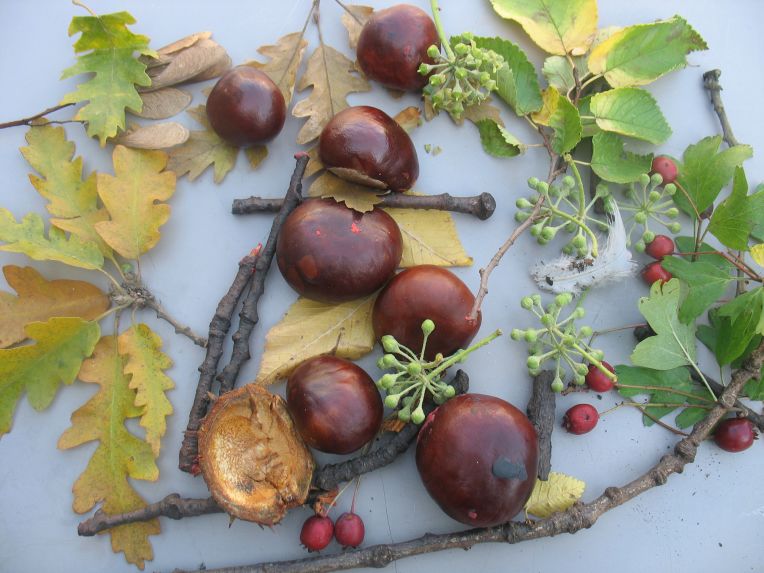 …then we had a story: 'In Dacres Wood there lived two tiny children: Ena and Tibs…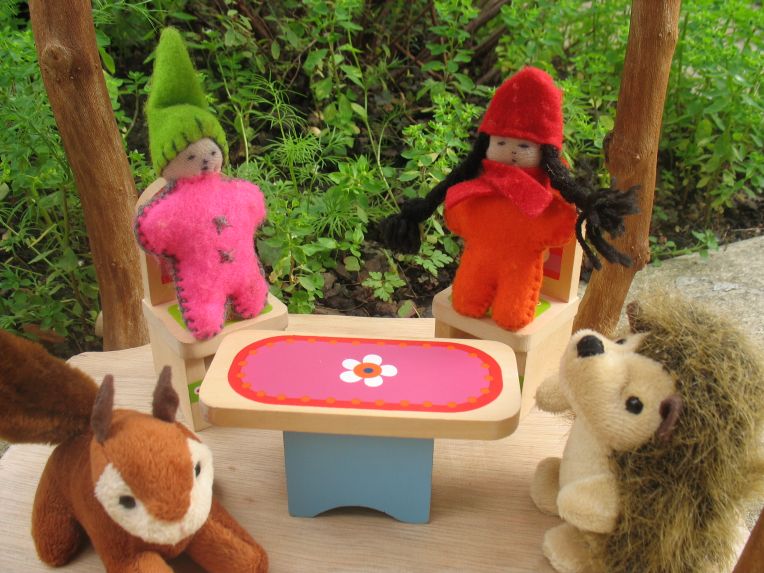 …They lived in a little wooden house under the trees. At first, the house had nothing inside: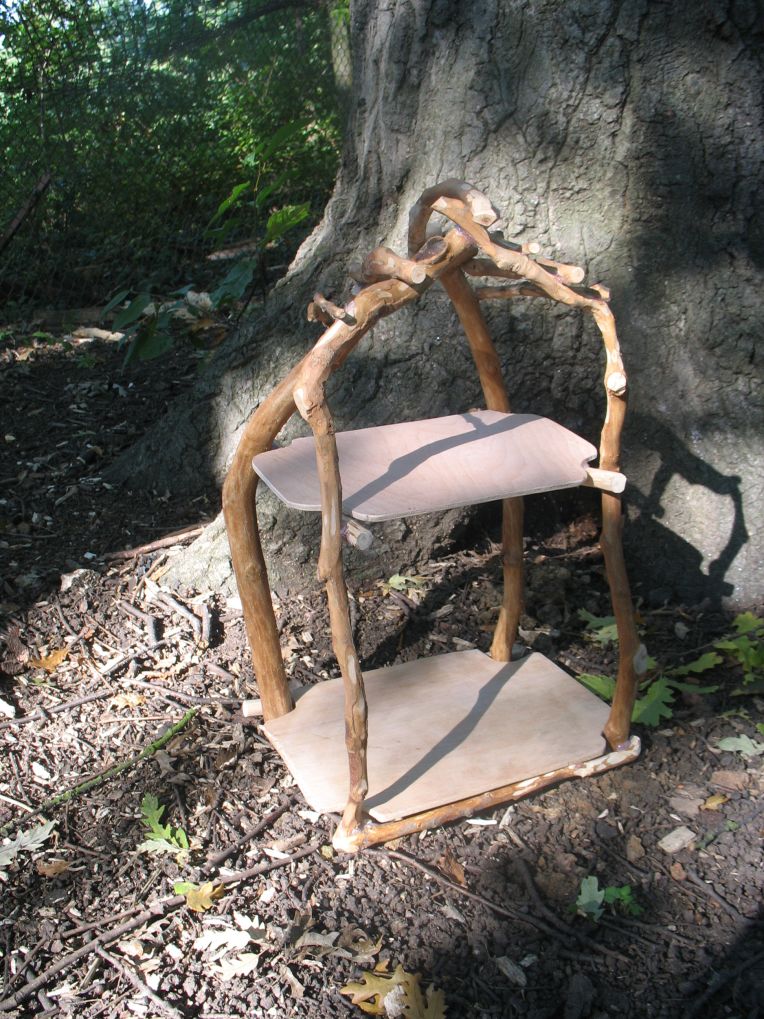 "Waaa! Where will we sit to eat?" cried Ena.
"Where will we sleep? Waaaa!" cried Tib.
But Old Man Elf had left them a bag full of furniture.'
The bag went around our little circle and one by one, a chair, a table, a bunk bed were brought out and carefully put in place by the children: a bedroom upstairs, a kitchen-diner downstairs – such sureness in these little homemakers, such care as they made a cosy little home for Ena and Tibbs to eat a supper of sausages, eggs and baked beans
I had wondered if involving the audience in arranging props might not be a distraction, instead it seemed to pull them in closer into the reality of the tale. The magic of a dolls house, however simple! The real and the imagined blur so seamlessly.
Soon there was a party attended by the Woodland Creatures:
And the story went on, until a little Gnome baby had been reunited with his lost cradle and finally went to sleep while his Gnome Mama had a nice cup of hot chocolate and sat gazing at the milky white moon as the night grew quiet over Dacres Wood.