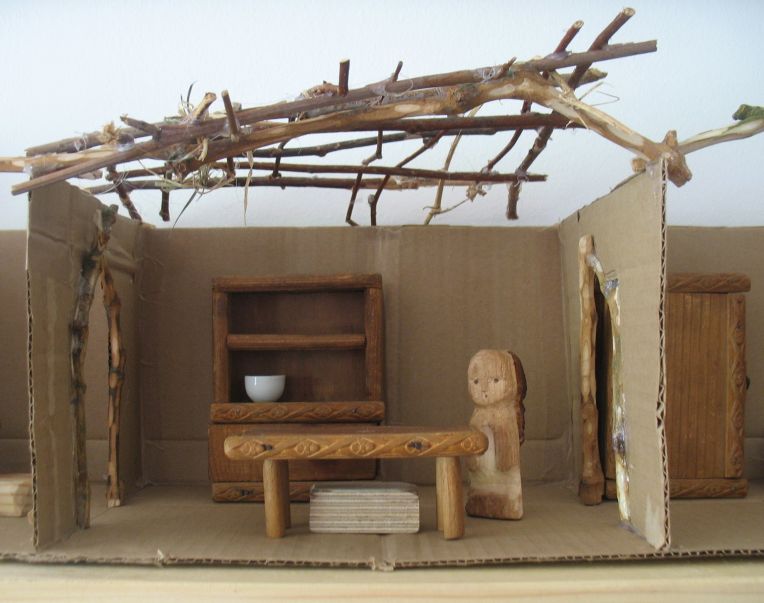 My studio is my nest, my hut, my secret woodland clearing; it's my place for dreaming, playing, rearranging objects, for making stories, pictures, things: nests, huts, secrets…
What happens in a room of your own? What do you do there, what do you make inside it?
Imagination in miniature is natural imagination… one could say, in the manner of Schopenhauer: 'The world is  my imagination'. The cleverer I am at miniaturizing the world, the better I possess it.

Gaston Bachelard, 'The Poetics of Space'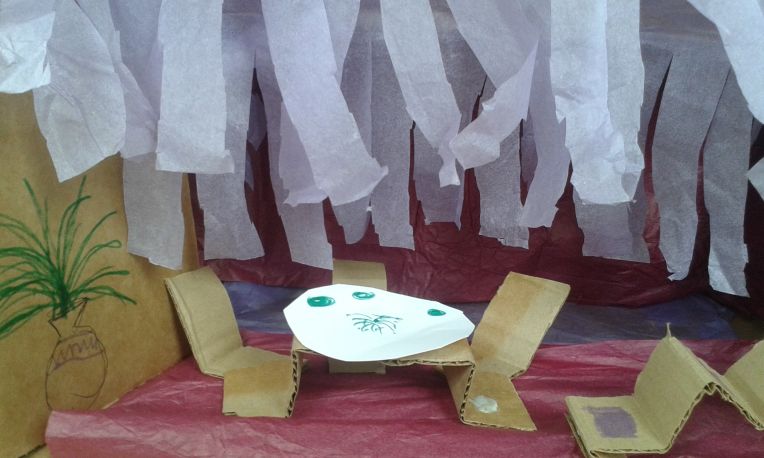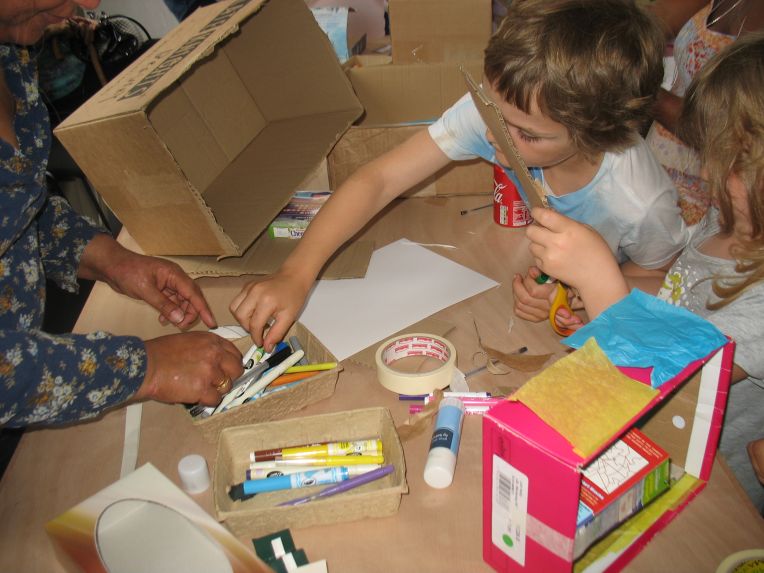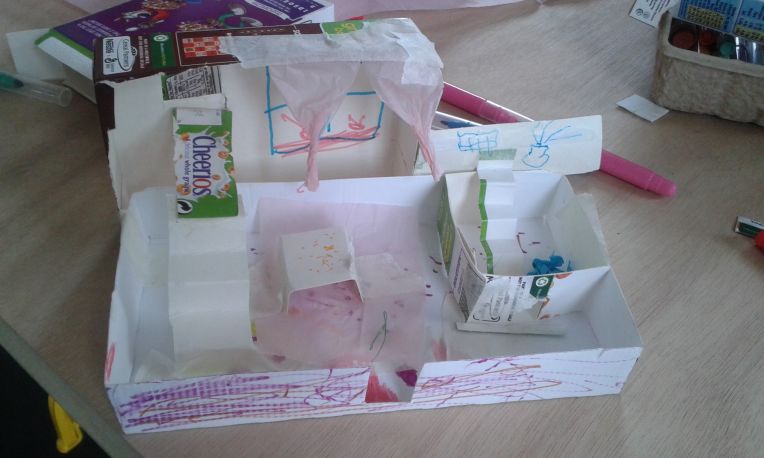 From empty boxes, card, pens, tissue paper whole worlds emerged, with drapes and pull-out panels to screen an occupant: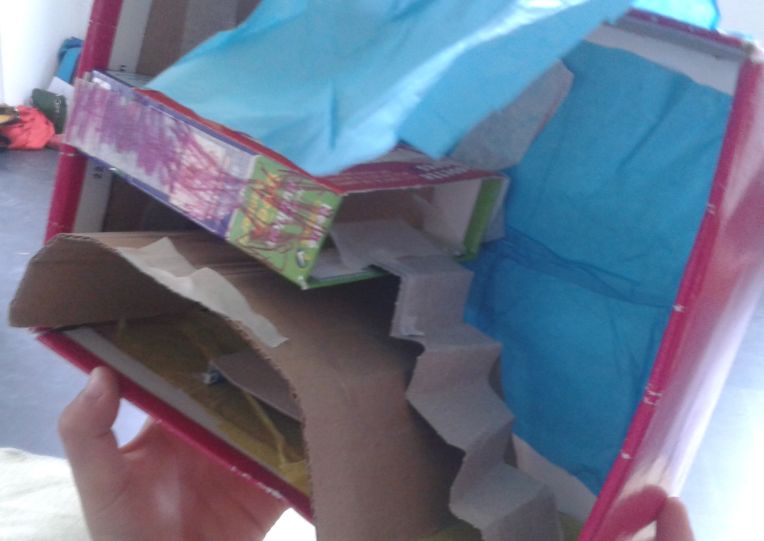 A shrine, a place for reflection: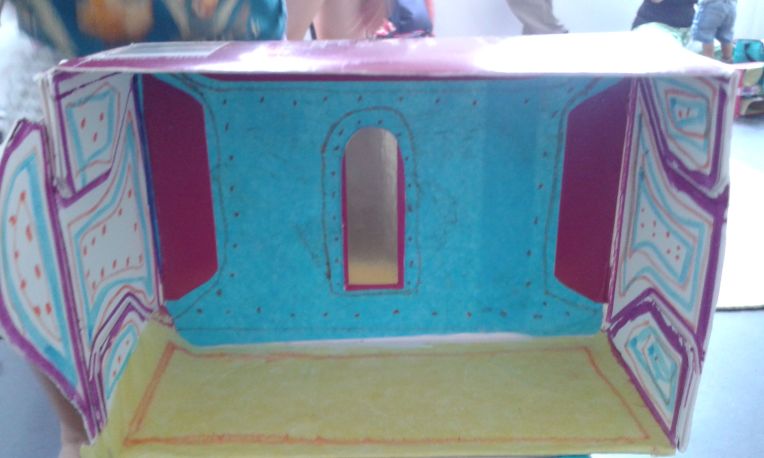 Peopled…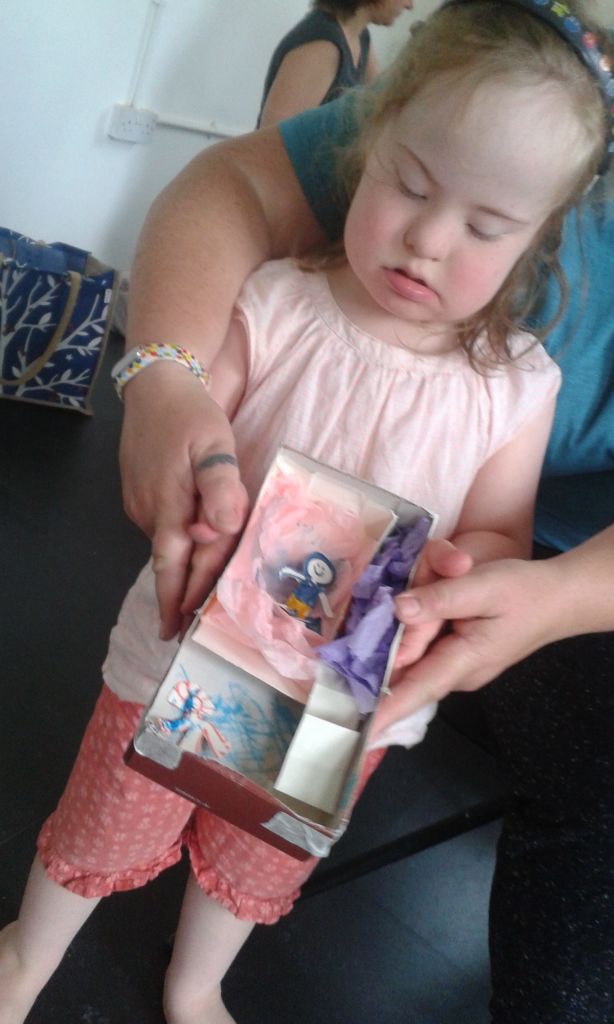 … by lovingly crafted characters: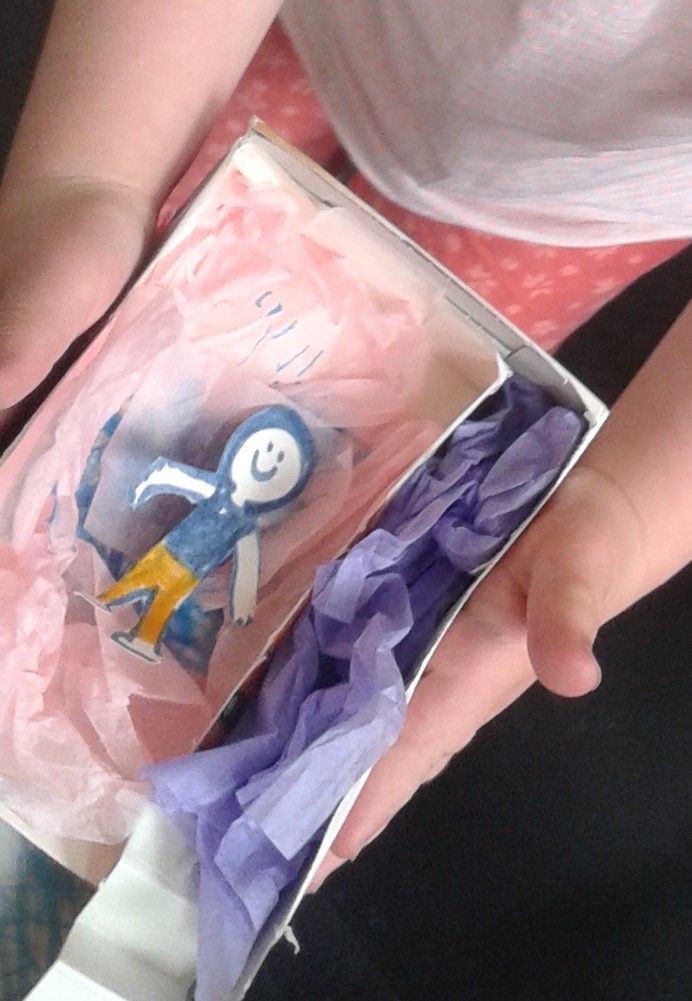 One must go beyond logic in order to experience what is large in what is small

Gaston Bachelard, 'The Poetics of Space'
Stacked, these fantastical rooms created a house of many lives, of reverie and work and creativity…
…where a monster girl (made by my fabulous assistant, my daughter aged 8!) lurked,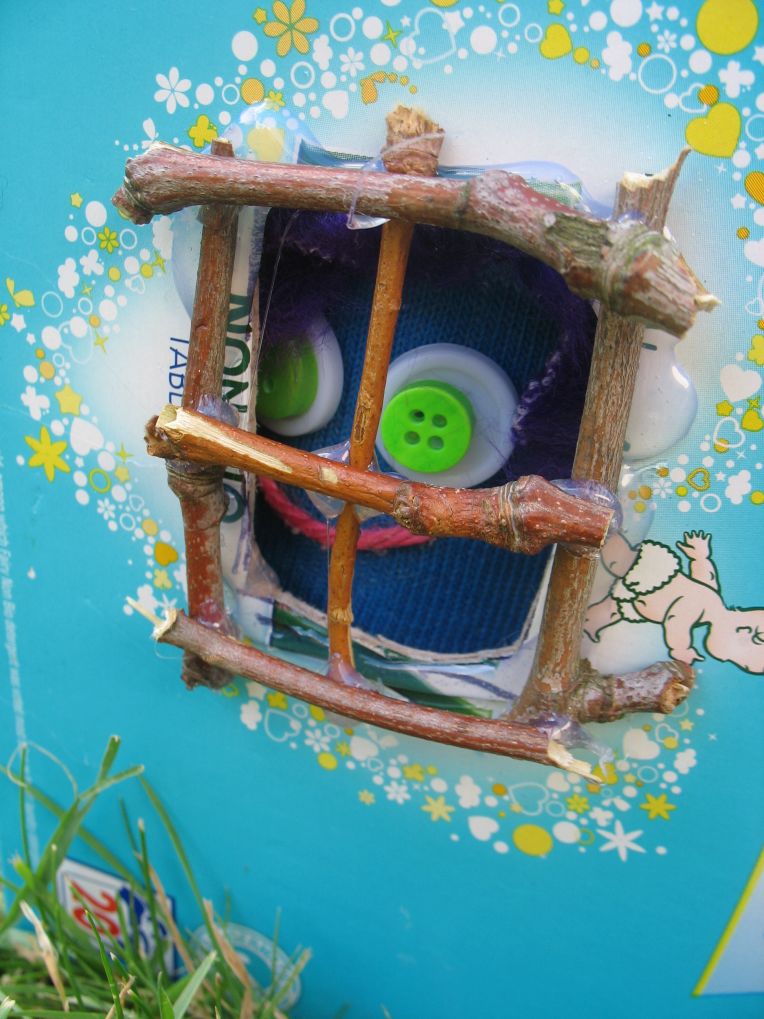 disrupting the peace.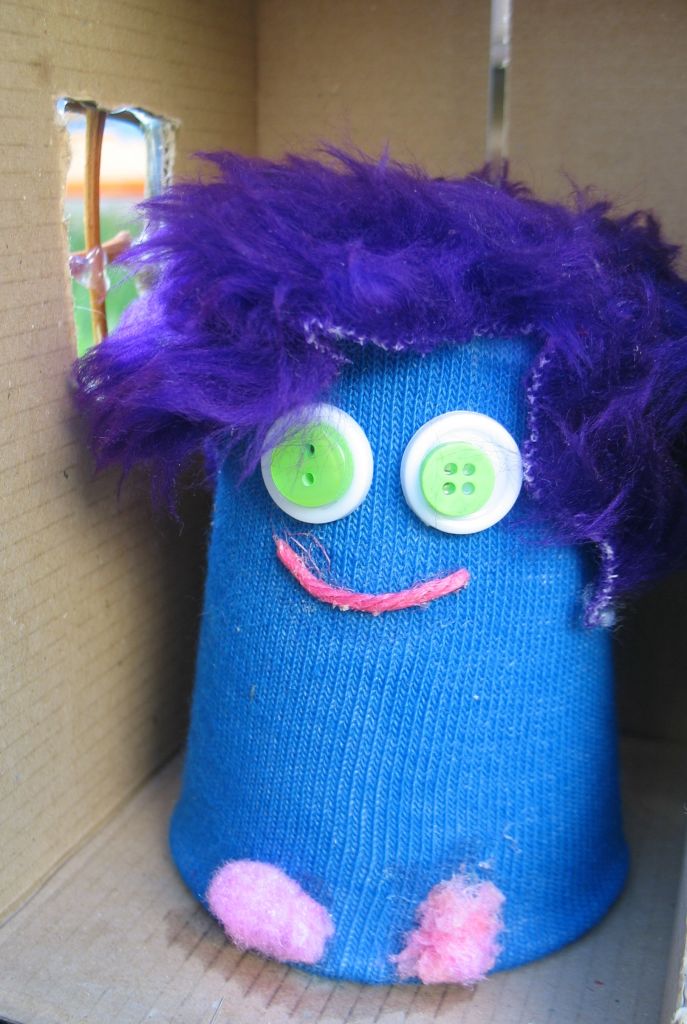 But the story ended happily: the lonely wooden girl found a friend; the monster was found by her mother…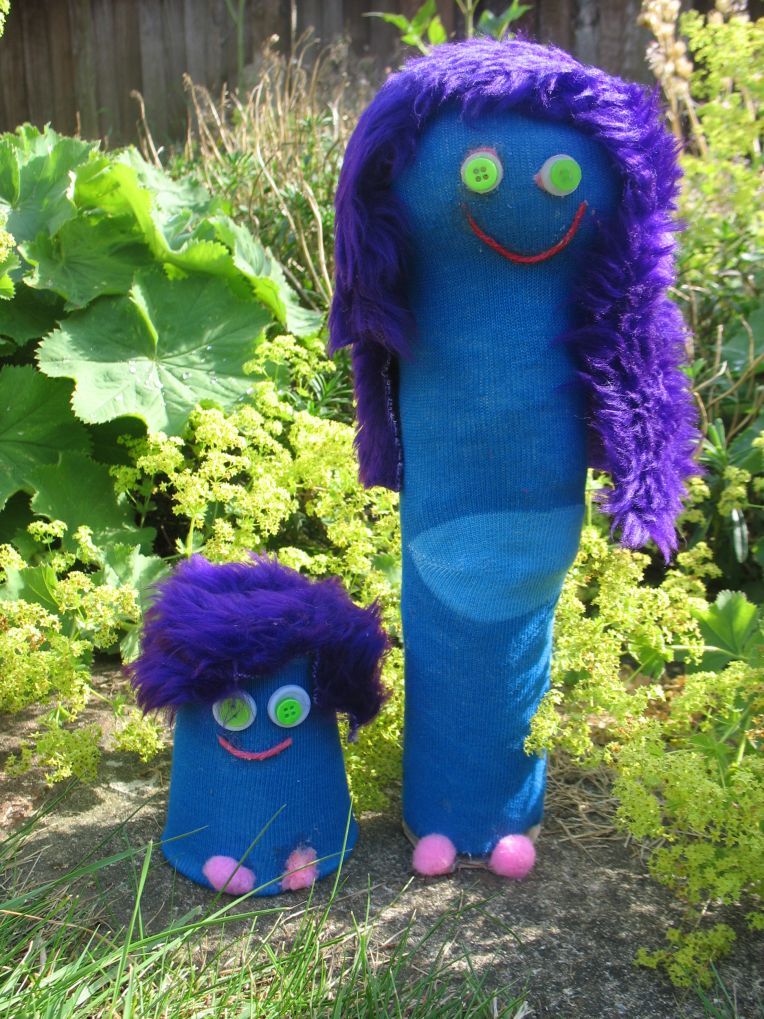 …and order was restored to the house of fantastical rooms where people could dream and play and make stories again!