Last year I discovered the Storytelling Hut at Emerson College. Through the garden, down the path, behind a hedge…
It is simply a large wooden shed…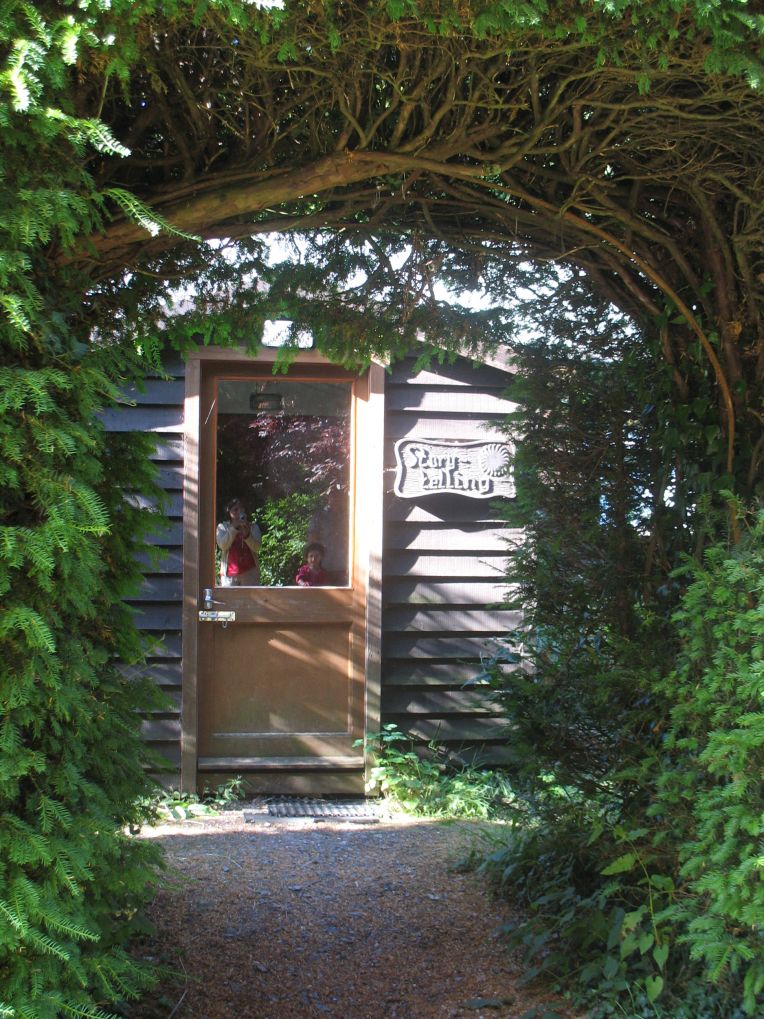 with rugs…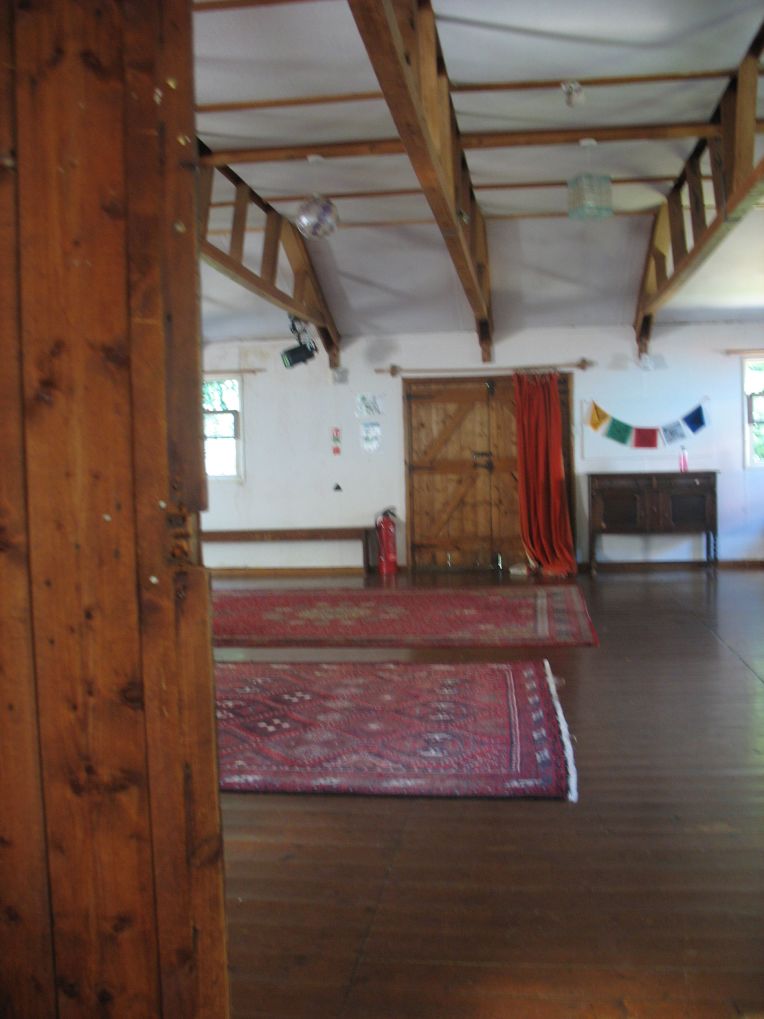 and cushions…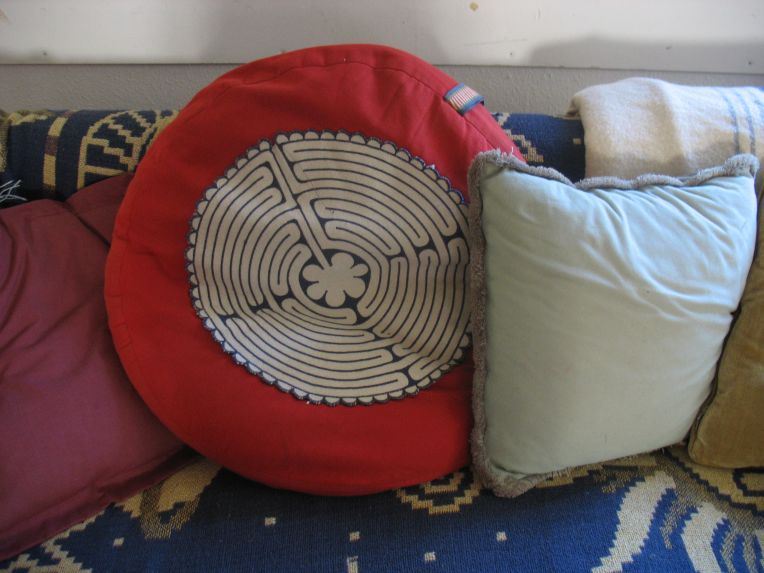 it seems normal enough but… it is filled with magic!
The last time I was there I learned to tell stories to children. This year I returned to learn techniques for telling stories to adults. Just as before, a weekend spent among warm generous storytellers and expert insightful teachers opened new doors into a story, the Brothers Grimm tale of Jorinda and Joringel, that I have been intrigued by recently.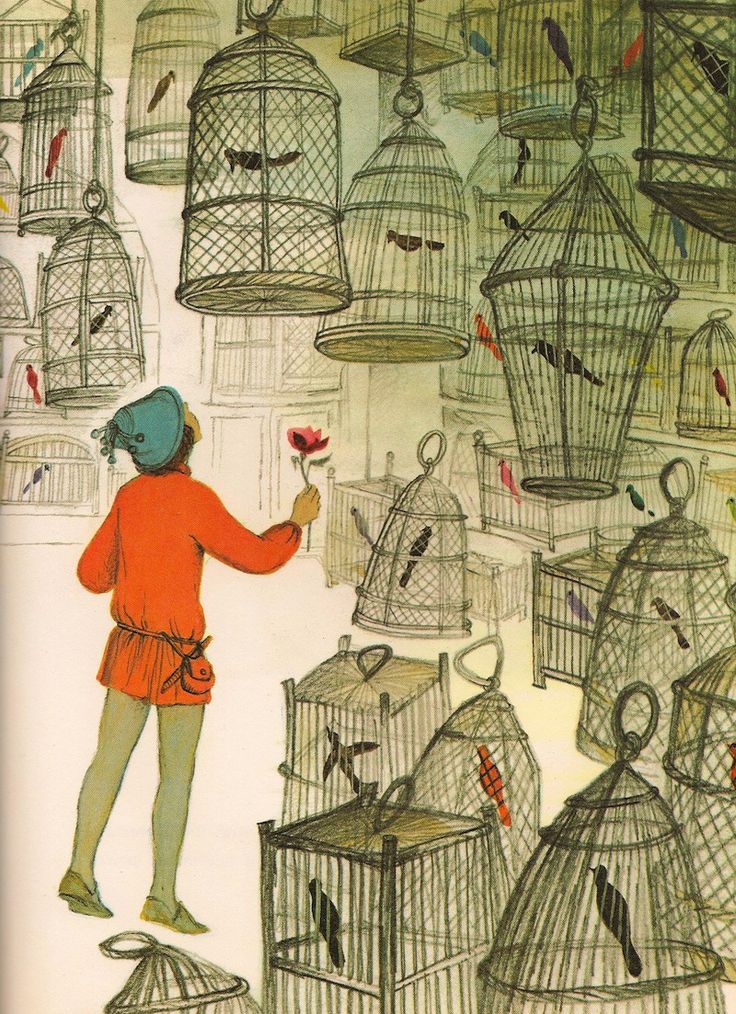 In among the strange and fantastical elements of Jorinda and Joringel: a deep dark forest, young lovers inexplicably saddened by a beautiful sunset, a young woman turned into a nightingale imprisoned in a wicker cage by an old fairy who communes with angels – quite unexpectedly I glimpsed myself and saw reflections of my own story. A time of restriction and frustration was lit up with a quiet new light and I was able to consider it with greater compassion while held in my desire to tell a true and better story.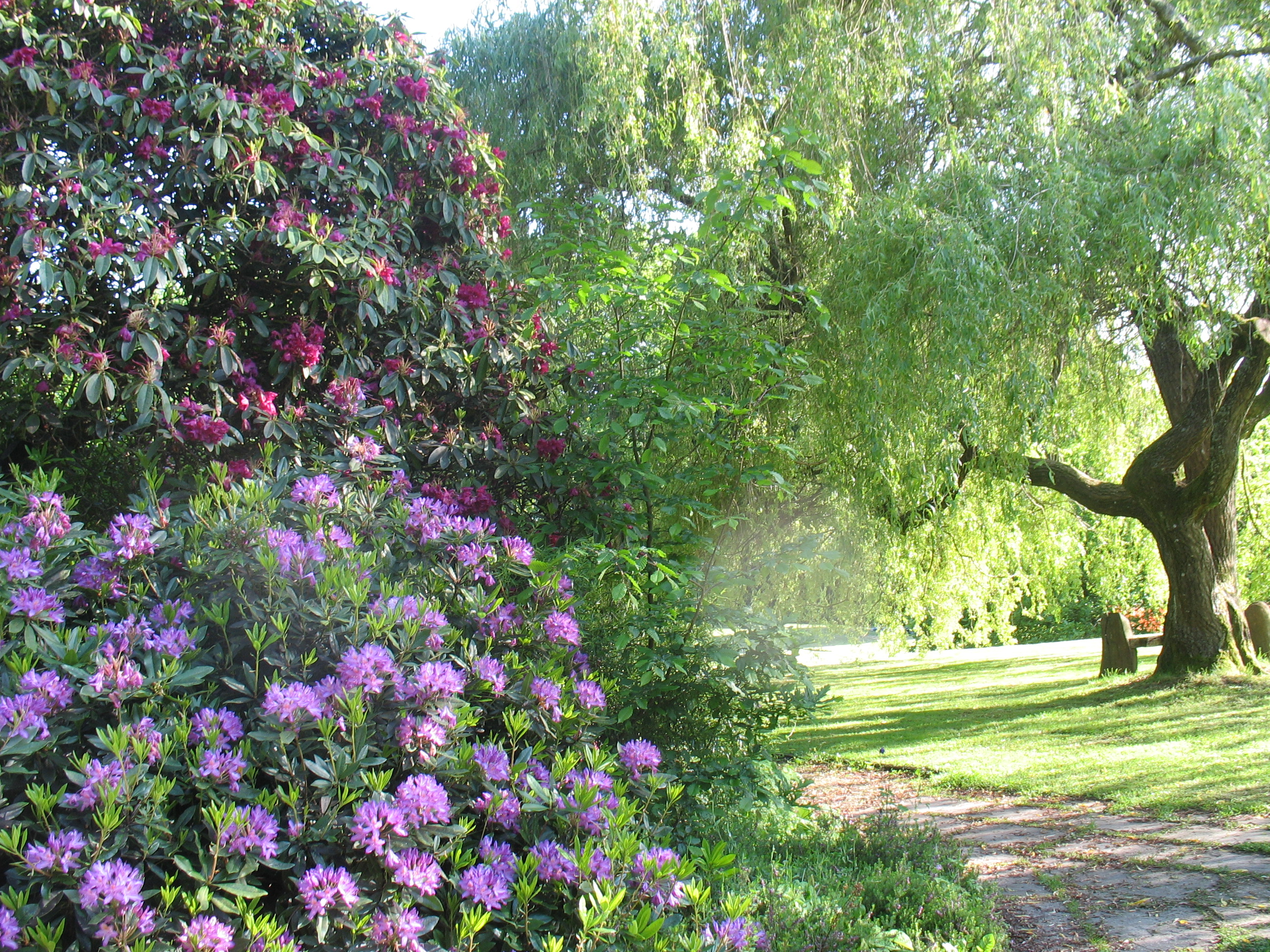 Somewhere in any story that one is drawn to, there are reflections of one's own true self, sudden flashes of understanding lighting up unseen truths and gently revealing them. In the wondrous space of the hut and alone in your room afterwards, a story can lead on and on, revealing new questions and bringing out answers that arise as if from nowhere.
It is no surprise that many describe their time at the School of Storytelling as 'transformational'. This is the true magic of the hut. It enables one to open, to find meaning in ancient tales, discover new ones and to hear anew those stories we carry deep in our selves.